The Ass in the School – A quiz about the stupidity we live by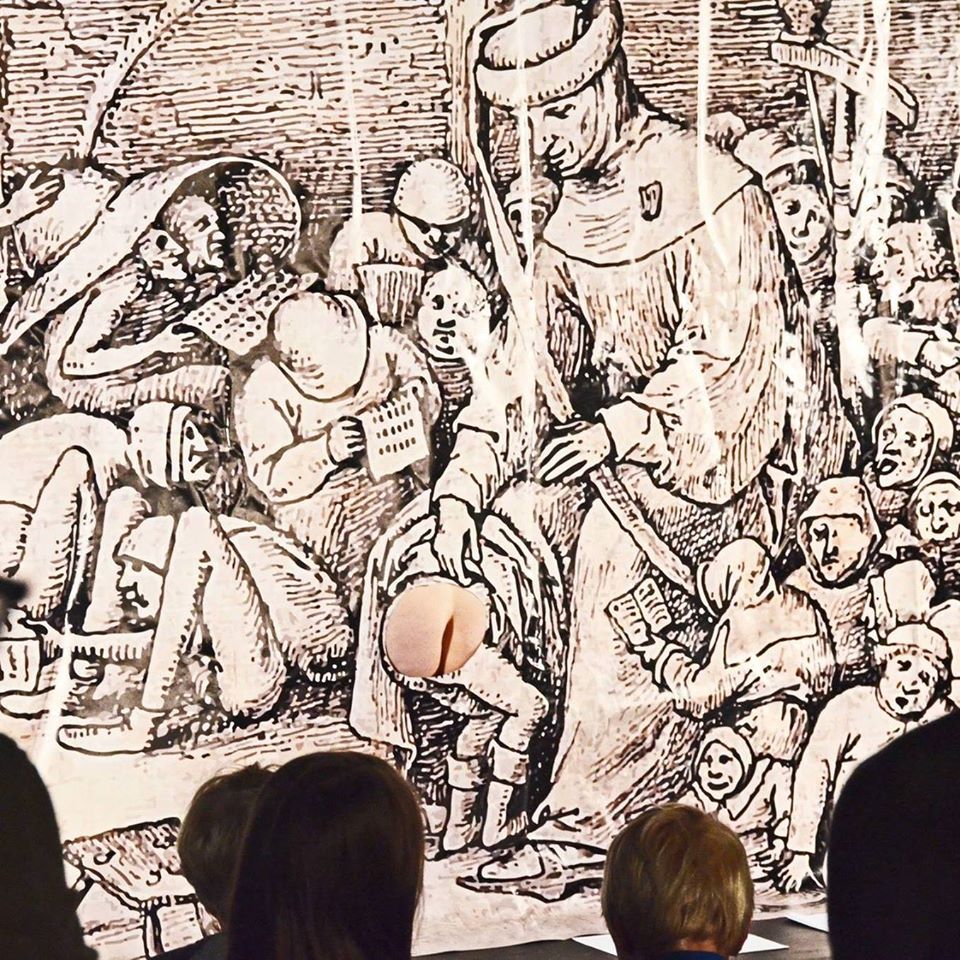 A quiz for Children/ Nordkraft, Aalborg – october 2016
(part of the festival "Performance Art for children" organised by Liveart DK)
 The ass in the school – A Quiz about the stupidity we live by
Book my ass, and put your own stupidity to the test!
In this classic etching of Pieter Breughel the Elder, I put my ass on the line in a quiz about of stupidity; its history, ideologies, potentials and pitfalls.
Stupidity is a term that seems to have great importance in current affairs, but it also seems to be a slippery term and it seems that anyone can call each other stupid according to their own definitions, or claim each their own particular lack of wit as a positively radical and anti-elitist activism without acknowledging how their notions of stupidity is built upon great stupidities of the past.
If you  fee the need to dig a bit deeper into the topic, it might be a good idea to connect your head with your ass, because if you for instance want to say about someone that they are being stupid you can say that they are just talking out of their ass, or that they are making an ass of themself so the ass seems to be an important bodypart in the story of what's stupid and what's not.
That's the reason why, I  put my ass on the line and challenge anyone who is game to  put your own stupidity to the test and maybe learn something from my ass about it!